Rocky Horror with Barely Legal - HALLOWEEN 2013!:
Halloween is the biggest time of year for Rocky Horror.
Barely Legal is throwing several huge Rocky parties to celebrate!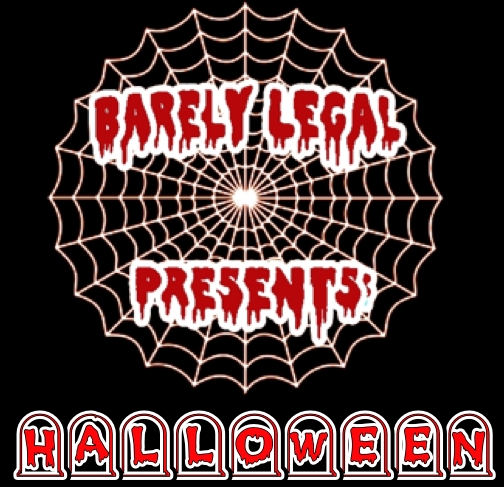 Join us for:
- Costume Contests!
- Horrifyingly Fun Prizes!
- Scarily Sexy Preshow Performances!
- Ridiculous Games!
- And Loads of Audience Partici ... pation!
Check out these Halloween Events:
Friday, October 19
Rocky Horror returns to Petaluma just in time for Halloween!!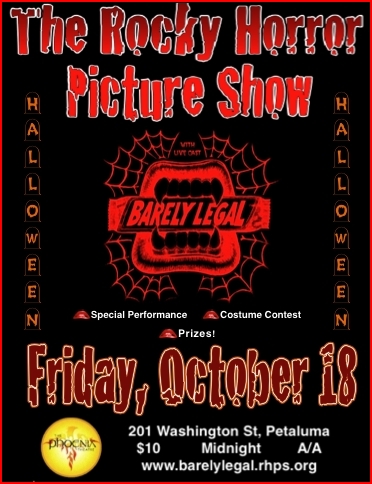 Friday, October 25
Don't miss the East Bay's Rocky Horror Party!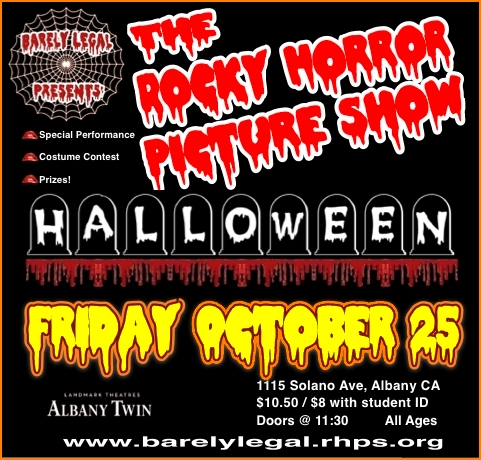 Saturday, October 26
Halloween Show at the Camera 3 in San Jose.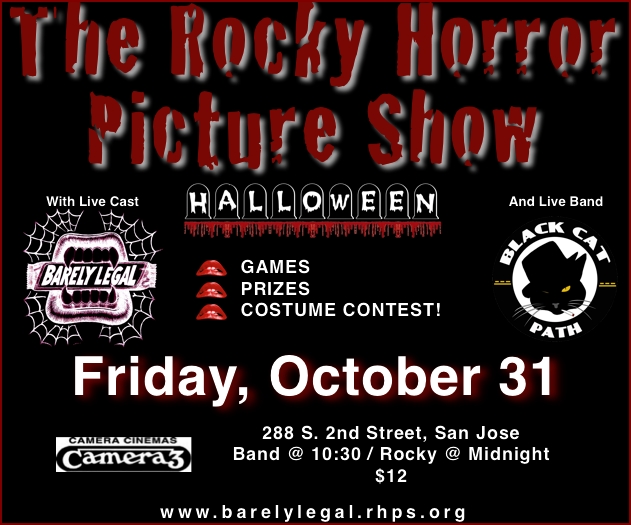 Sunday, October 27
GORE is the Word!
A Horror-Themed Grease Revue, Burlesque, Rockabelly, Games & Prizes!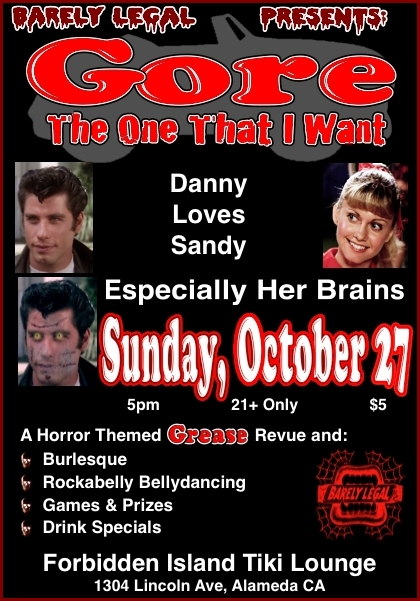 Have a Rocky Horror Halloween!
Email or join our Mailing List.
©2013 BL Productions