Rocky Horror in the San Francisco Bay Area
Upcoming shows:
What an amazing October!!!!
Barely Legal performed to sold out crowds all over northern CA – including our old home the UC Theatre in Berkeley!
Thank you for an incredible month.
Halloween is over, but our Rocky Horror party is not. See you this Saturday, November 5 in San Jose!
Welcome to the home of live Rocky Horror cast Barely Legal
Barely Legal is the San Francisco Bay Area's premier Rocky Horror Picture Show cast!

We've been performing Rocky Horror in the San Francisco Bay Area almost every week since 1995!
We put on a sleek, sexy and professional show complete with a full set of stage props, screen accurate costumes and audience participation!

Looking for the best Rocky Horror experience you've ever had? Then come do the Time Warp with Barely Legal!

You can see us on the first Saturday of every month at the Camera 3 in San Jose (with Bonus shows throughout the year), quarterly in Albany, and at shows and special events all over northern California.

And check out our other (non-Rocky) shows for more fun!
Ready for some fun?

Then put on your Time Warping pants and join Barely Legal for some Rocky Horror madness!




Flyers for The Rocky Horror Picture Show (and more!):
Rocky Horror in San Jose
Saturday, December 3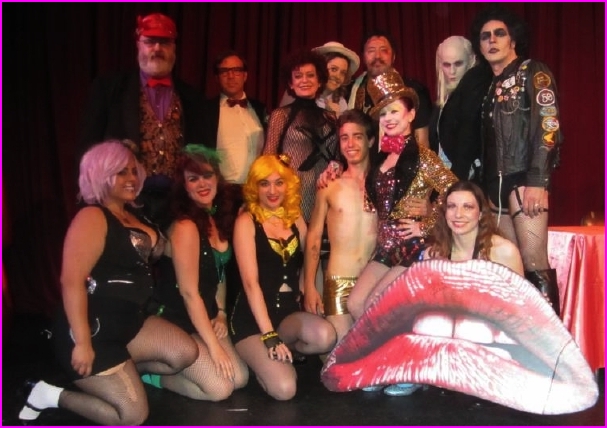 Barely Legal with the amazing Patricia Quinn!